High-Paying Manufacturing Jobs in Canada
As a Canadian looking to advance in your career, you may want to consider the manufacturing sector. While manufacturing jobs are often thought of as low-skill, the industry is becoming increasingly advanced, with many high-paying roles for those with the right experience and education. Some of the most lucrative manufacturing jobs in Canada include industrial engineers, software engineers, and operations managers.
This article highlights the top highest-paying manufacturing jobs in Canada and provides insight into the skills and qualifications needed to land these roles. With the industry poised for expansion over the coming decades due to new technologies and production techniques, now is a now is an excellent time to start preparing for a high-flying career in manufacturing.
Top Manufacturing Industries in Canada
The manufacturing sector is an essential industry in Canada, contributing over 10% of the country's GDP. Several manufacturing industries are currently experiencing a shortage of skilled workers and hiring aggressively.
Canada is home to major automakers like GM, Ford, Fiat Chrysler, and Honda. Automotive parts suppliers also have a strong presence, with Magna International headquartered in Ontario. These companies are hiring for roles like assemblers, machine operators, and quality control inspectors.
Canada's aerospace industry employs over 190,000 people. Major employers like Bombardier, Bell Textron, and CAE are recruiting for positions such as aircraft assemblers, avionics technicians, and CNC machinists. Strong growth is expected in urban areas of Quebec, Ontario, and Manitoba.
Plastics and rubber manufacturing
Canada's plastics industry generates over $35 billion in annual sales and employs 93,000 people. Companies are hiring injection molding operators, extrusion technicians, and industrial tool and die makers. Opportunities exist in provinces with a strong petrochemical base like Alberta, Ontario, and Quebec.
Food and beverage processing
Canada's food processing industry contributes $38 billion to the manufacturing GDP. Major food and drink makers such as Maple Leaf Foods, Molson Coors, and Saputo are hiring skilled tradespeople, machine operators, quality assurance professionals, and supply chain specialists. Many jobs are located in agricultural areas of Ontario, Quebec, and British Columbia.
Manufacturing Roles and Responsibilities
To land one of the top high-paying manufacturing jobs in Canada, you'll need the necessary skills, training, and experience. Several in-demand roles in the manufacturing sector include:
Production Managers
Responsible for overseeing the day-to- day operations of manufacturing facilities. Duties involve:
Coordinating staff and organizing production schedules
Ensuring high quality standards and optimal productivity
Monitoring equipment and supplies to guarantee efficient operations
A bachelor's degree in business administration, management, or a related field is typically required. Several years of experience in a production role is also expected.
Industrial Engineers
Focus on improving manufacturing systems and processes. Key responsibilities include:
Analyzing production facilities and workflows to optimize efficiency
Implementing cost-reduction strategies and quality control procedures
Staying up-to-date with technological advancements to improve systems
A bachelor's degree in industrial engineering or a related engineering field is required. Licensing or certification may also be needed depending on the position.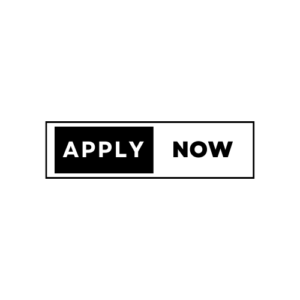 Average Salaries
Manufacturing jobs in Canada provide competitive salaries and opportunities for career growth. According to Statistics Canada, the median salary for manufacturing workers in 2019 was $55,000 CAD per year. Actual salaries will vary based on factors like education, experience, job role and location.
Requirements, and Tips for Getting Hired in Manufacturing industries
To land a job in manufacturing, you typically need at least a high school diploma. Many employers prefer candidates with a college diploma or certification in a technical field like industrial engineering technology, mechanical engineering technology or welding and fabrication.
When applying for manufacturing jobs, keep the following tips in mind:
Focus your resume on relevant skills and certifications. Emphasize technical abilities, physical skills, and experience operating machinery or tools.
Prepare for a skills assessment or pre-hire test to demonstrate your capabilities. You may be asked to complete a simulated work task or equipment operation.
Highlight a safety-first mindset. Manufacturing facilities value employees who follow proper safety and health protocols. Express your commitment to workplace safety in your application and interview.
Be willing to start in an entry-level role. Many manufacturing careers offer opportunities for upward mobility as you gain experience. Starting as an assembly line worker or machine operator is a common path to more senior positions.
Emphasize soft skills like teamwork, communication and problem-solving. Manufacturing often involves collaboration with co-workers and troubleshooting machinery or production issues.
Consider relocating for the right opportunity. Some areas of Canada have a higher density of manufacturing jobs. Be open to moving to provinces or cities with a strong manufacturing base. Relocation may increase your chances of finding work.
Job Requirement